Clare Town News - Archive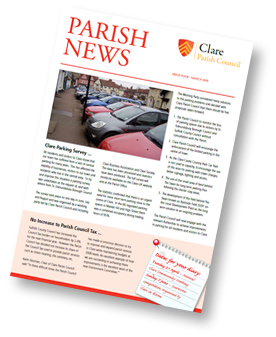 Here is our archive of the Clare Town News Newsletter containing information concerning all residents living in Clare.


Simply click on the links below to view your chosen Newsletter. Newsletters are in PDF format (Portable Document Format) so that they can be easily read, saved to your PC and even printed too! If you have any difficulty opening PDF files, please download the free reader below.



View Archived Newsletters....