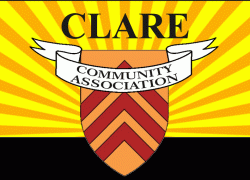 Tea Party for the Over 65's
As part of H.M.The Queen's 90th birthday celebrations the Clare Community Association together with Clare Baptist Church has organised a tea party in the Town Hall for the over-65's on Sunday 12th June at 4 -5.30pm.
This is a free event with a cream tea and music by the Un4gettable barbershop quartet.
If you live in Clare, book your space (or one for someone you know) by contacting Paul or Vicky on 01787 277864.
Story By: Clare Community Association
Date : 06-06-2016