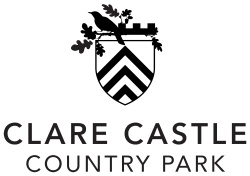 Appointment of Trustees to Clare Castle Country Park Trust
When the Clare Castle Country Park Trust was set up it was agreed that the initial trustees would resign with effect from the end of 2015 and new trustees would be appointed from 1st January 2016.There are a number of different ways in which the trustees will be appointed, all of which are set out in the Management Agreement that was part of the consultation process prior to the Trust being set up. Eight trustees are to be appointed to take over from the initial trustees and both the Town Council and the Trustees have a part to play in the process.
The trustees have identified eight roles that are needed to have a well-rounded and competent team. Individuals who are capable of leading one of the following areas are to be appointed for the following:
∑Activity planning
∑Business
∑Education
∑Finance and Legal
∑Green Space
∑Health & Safety
∑History and Heritage
∑Historic Buildings and Monuments

The job description, person specification, and knowledge skills and experience required for each of these separate roles are set out by clicking on the attached links.
If you would like to be a trustee and believe you have the necessary attributes and time to devote to a particular role please submit, on one sheet of A4, the role in which you are interested, how you meet the requirements of that role (qualifications, knowledge, skills and experience), and whether you wish to be nominated by the Town Council or through the public advertisement route (or both). Applications should be received no later than 27th November 2015 with the intention of nominations being finalised and confirmed at the Town Council meeting on 17thDecember.
The documents named below provide further information:
Appointment of Trustees process
Trustee Job Description & Specification
Trusteesí Knowledge, Skills & Experience
Nolan Principles of Public Life
Story By: Town Clerk
Date : 02-11-2015